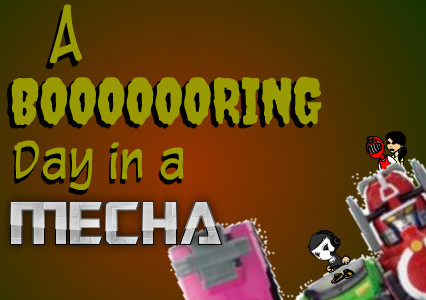 A Booooooring Day, In a Mecha is an upcoming 2 or 3 minute GoAnimate short produced by Tigrus879. It is based off of the Super Sentai series "Ressha Sentai Tokkyuger (stylized as Toqger)". The short itself features Toq 1 Gou, Fa Mulan (from Disney's Mulan), and Karael's avatar.
This short is in the same continuity as the GoAnimate Cinematic Universe films.
Cast
Protagonists
Toq 1-Gou (Voiced by TTS Steven)
Fa Mulan (Voiced by TTS Jennifer)
Karael (Voiced by TTS Joey)
Toq-Oh (Voiced by a TTS voice from Acapela-Group.com)
Cameos
Godzilla (Voiced by himself)
The Goliath (Voiced by TTS Scary Voice)
Build Dai-Oh (Voiced by TTS Diesel)
SuperSlenderGirl (not voiced by anybody)
Info
Directed by: Tigrus879
Written and Produced by: Tigrus879
Cinematography by: GoAnimate.com
Production Company(s): GoAnimate Studios (Animation); Tigrus879 Productions (Production)
Gallery
Ad blocker interference detected!
Wikia is a free-to-use site that makes money from advertising. We have a modified experience for viewers using ad blockers

Wikia is not accessible if you've made further modifications. Remove the custom ad blocker rule(s) and the page will load as expected.