Alice is a Pop'n Music character, who stars in her own grounded series by Annachanish. She is sassy, magical, and flexible, who happens to be (in GoAnimate) a fan of Dimension Films, Konami, Bemani, Marvel, Viacom, TimeWarner, DreamWorks, Blue Sky, Activision, Ubisoft, Mojang, and Funimation. She (from the heroes' POV) appears to be a Nazi to 1980's cartoons.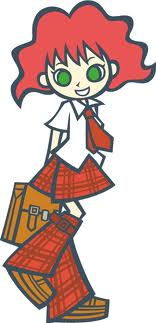 Ad blocker interference detected!
Wikia is a free-to-use site that makes money from advertising. We have a modified experience for viewers using ad blockers

Wikia is not accessible if you've made further modifications. Remove the custom ad blocker rule(s) and the page will load as expected.