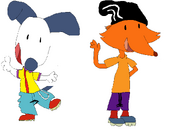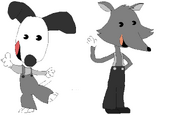 Bali is just another kids' show character from Planet Nemo Animation.
Voice: Eric
Friends: Tito (Young Guy), Tamara (Ivy), Sasha (Kidaroo), Charlie (Wiseguy) & Suan (Princess) (big troublemakers too)
Other important members
Dad: Dave
Mom: Julie
Lea (sister): Doesn't Talk
Lina (teacher): Salli
Tito's dad: Simon
Tito's mom: Kate
Tamara's dad: Eric
Tamara's mom: Julie
Sasha's dad: Paul
Sasha's mom: Kimberly
Charlie's dad: Alan
Charlie's mom: Belle
Suan's dad: Steven
Suan's mom: Kate
Ad blocker interference detected!
Wikia is a free-to-use site that makes money from advertising. We have a modified experience for viewers using ad blockers

Wikia is not accessible if you've made further modifications. Remove the custom ad blocker rule(s) and the page will load as expected.