Becky is a grounded character on GoAnimate. She is a female version of Bill. Aaron's sister, Alice have the same voice as Bill and Becky, herself.
Bio:
Family: Paul (foster dad), Kate (foster mom), Kendra (Older sister), Dennis (Younger brother who looks like PC Guy), Mrs. Elizabeth (grandmother, missing), Jerry Marcot (grandfather, decreased), Angelina (original mom, died), Steve (original dad, died)
Allies: Bill, Macusoper, Kayla, Matt Jones (Boyfriend), Kara, Dan, Stacy, Schemer, Eric, Billy Twofeathers, Brian, Amy, Mr. Alan (teacher), Ms. Christina (teacher), Mr. Simon (principal), Officer Dallas, Officer Mike, Geo Guy, Luttle Guy, Alice, Thomas the Tank Engine (like interest), Matt Jones (Boyfriend), Kara, Mr. Conductor, The engines from the Island of Sodor and Misty Island, Roger Rabbit, Jessica Rabbit, Benny the Cab, Baby Herman, Tom & Jerry,Ed,Edd,Eddy
Age: 12 (some versions, usually when she's older)
Birth: April 4, 2001
Active Years: April 4, 2001-present
Grade: 7th
Enemies: Diesel, Dracula, M.Bison, Dr. Robotnik, Aaron, Maya, Diesel 10, Judge Doom, Memy9909, Baxter, azumanaga daioh gang
Goals: Acting like a bully (Like Bill and Macusoper
Friends: Maria (Chiquititas)
Favorite TV Shows: Thomas and Friends, Shining Time Station (retired), Digimon, Spongebob Squarepants,, Hannah Montana (retired), Shake It Up, Sonic X, My Little Pony: The Friendship is Magic, Rocko's Modern Life, Rocket Power,Ed edd n eddy,Superjail,Family guy
Favorite Movies: Thomas and the Magic Railroad, High School Musical series, Home Alone, Spongebob Squarepants the Movie, Disney Movies, Home Alone 2, Home Alone 3, Home Alone 4, Who Framed Roger Rabbit, ed edd n eddy big picture show,Miracle at Midnight,Dolphin Tale,Dolphin Tale 2, remember the titans
Likes: Girl stuff, dolls, YouTube, computer games, parties, Fashion, Making a Wish, Thomas and Friends, TUGS, Karaoke, Lady Gaga, Make friends with Thomas, Percy, Edward, Emily, Toby, Gordon, Henry, Britney Spears, Facebook, Roger Rabbit,o-zone,Call of duty,Guns,Cars,
Dislikes: Being grounded, Detentions, getting in trouble at school, being expelled, being suspended, Rugrats, Justin Bieber, Rebecca Black, Kate Perry, Nicki Micki, Aaron, Memy9909, Warren Cook, Baxter, Judge Doom, Azumanga daioh,lucky star
Portrayed and Voiced by
Danielle Marcot (1991-1993) from Shining Time Station (retired)
Kayla (2001-present) from most of the episodes of Becky's Adventures from GoAnimate
Princess (2003-present) from some of the episodes of Becky's Adventures from GoAnimate
Ivy (2005-present) TheMonkeyPoop1 Gets to Have This Voice for Becky.
Kendra, Princess, (2012-2014) Sacred Hero Magic!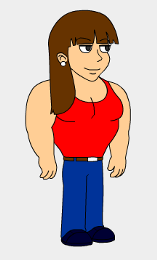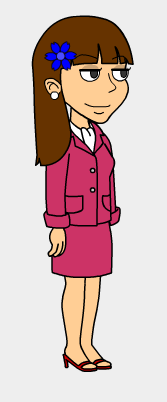 Ad blocker interference detected!
Wikia is a free-to-use site that makes money from advertising. We have a modified experience for viewers using ad blockers

Wikia is not accessible if you've made further modifications. Remove the custom ad blocker rule(s) and the page will load as expected.