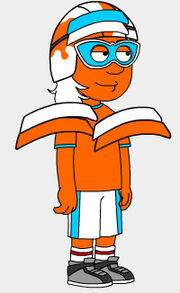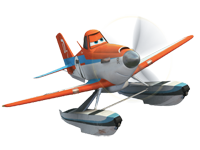 Dusty Crophopper, or simply Dusty, is the main protagonist of Disney (excluding Pixar)'s "Planes" and an ally of various good characters in grounded videos. His worst adversary still remains to be showoff Ripslinger (who's considered to be some demon in this site). Since damaging vital engines necessary to race, he then persued a career in firefighting at the Piston Peak Fire Department (as seen in Planes: Fire and Rescue).
In GoAnimate grounded videos, his comedy world counterpart was created by an anonymous user (presumably SBDisneyPlanes). This character never gets grounded by his parents.
Dusty's info
Date of Birth: January 9, 1978
Voice: Eric, Young Guy
Age: 38
Occupation: Firefighter
About
Likes: Chug, Dottie, Skipper, El Chupacabra, Ishani, Rochette, Lil' Dipper, Mayday , the Piston Peak fire department
Dislikes: Ripslinger, Ned & Zed
Ad blocker interference detected!
Wikia is a free-to-use site that makes money from advertising. We have a modified experience for viewers using ad blockers

Wikia is not accessible if you've made further modifications. Remove the custom ad blocker rule(s) and the page will load as expected.