Edward the Blue Engine is Thomas's brother. He is the blue engine. His number is 2, he is also blue like Thomas but however, Thomas is considered as a Tank Engine. He actually first appeared in Railway Series by the Rev. W. Awdry along with some other Thomas characters.
Info
Date of Birth as a Human: April 25, 2001 (engine: 1918)
Age: 15 (Engine: 98)
Voice: David
Gender: Male
Configuration wheels: 4-4-0 (OOoo)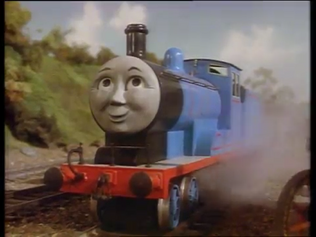 Ad blocker interference detected!
Wikia is a free-to-use site that makes money from advertising. We have a modified experience for viewers using ad blockers

Wikia is not accessible if you've made further modifications. Remove the custom ad blocker rule(s) and the page will load as expected.