Bodyguards! Protect the page Gj340wikia5000!

This page is protected by the admins to prevent vandalism.
Gj340wikia5000
 is a good user from GoAnimate, Scratch, Wikia and YouTube. She joined GoAnimate on May 5, 2014. She joined Scratch on December 31, 2012. 
It is that Weird that She Looks Like MC Adore from Rhythm Heaven Fever?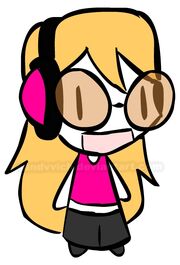 Ad blocker interference detected!
Wikia is a free-to-use site that makes money from advertising. We have a modified experience for viewers using ad blockers

Wikia is not accessible if you've made further modifications. Remove the custom ad blocker rule(s) and the page will load as expected.