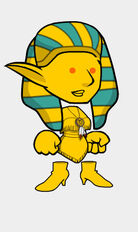 Golden Queen is a troublemaker who turns everything into gold. She first appeared in Zee Gets In Dead Meat Part 3. Her voice is Bridget.
Info
Name: Golden Queen
Born: August 4, 1970
Age: 46
Sex/Gender: Female
Voice: Bridget, Amy
Friends: All of the other Doom Raiders, Sheep Creep, Chomp Chest, Grave Clobber (her brother), Eye Scream, Eye Five, Tussle Sprout, Buzzer Beak, Kaos, etc.
Enemies: Spyro, Gill Grunt, Trigger Happy, Stealth Elf, Sonic Boom, Whirlwind Cylinder, Boomer, Snap Shot, Food Fight, etc.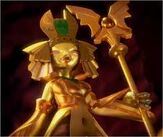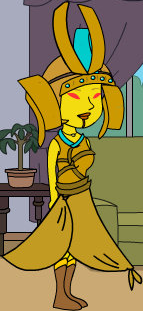 Ad blocker interference detected!
Wikia is a free-to-use site that makes money from advertising. We have a modified experience for viewers using ad blockers

Wikia is not accessible if you've made further modifications. Remove the custom ad blocker rule(s) and the page will load as expected.