Gordon the Blue Big Engine has the completely oppisite size of Percy the small engine since Gordon is big and Percy is small! His number is 4. In GoAnimate, he is supposed to be muscular but a bit bigger than Comedy World Thomas the Tank Engine since he is The Big Engine! He tramples over people for no reason since he's big! He's always GRUMPY!
Info
Date of Birth as a human: December 31, 1966 (Engine: 1990s) (Awater: 1899)
Age: 49 (Almost 50)
Voice: Eric
Gender: Male (female in Awater)
Configuration: 4-6-2 (oOOOoo)
Gallery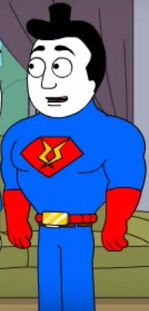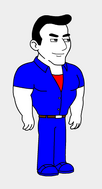 Ad blocker interference detected!
Wikia is a free-to-use site that makes money from advertising. We have a modified experience for viewers using ad blockers

Wikia is not accessible if you've made further modifications. Remove the custom ad blocker rule(s) and the page will load as expected.