Jane Dike



Alternative names

None

Voiced by (GoAnimate)

TSS Voice Kayla

Friends

Tom, Rosie, TheVigilantRaptor

Enemies

GrandChase RealCook, Beda (deceased), sircreeper

Likes

Going out with friends (including Tom)

Dislikes

Getting grounded along with Joyce, seeing scary stuff, getting into trouble

Status

Alive

Relationships

Bennett (father), Jodie Rosie (mother (deceased), Joyce (sister), Tom (love interest)

Voiced by (Cartoon Series)

Sabrina Carpenter
Jane is a Cartoon Classics And Business Friendly character
On several videos, she and Joyce gets grounded by Mr. Dike and Jodie Rosie for getting into various troubles. However, it turns out that GrandChase RealCook is behind all the grounding videos.
She is Bennett's daughter and Joyce's sister.
History
Her new face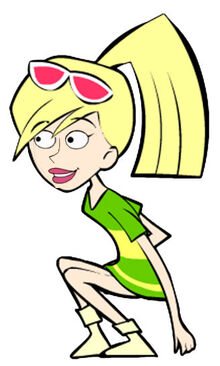 Triva
Her new face October 2016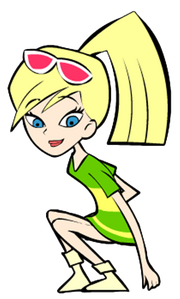 Ad blocker interference detected!
Wikia is a free-to-use site that makes money from advertising. We have a modified experience for viewers using ad blockers

Wikia is not accessible if you've made further modifications. Remove the custom ad blocker rule(s) and the page will load as expected.