MichaelThe GoAnimateDude is a Good User that makes grounded videos.. His YouTube account: https://www.youtube.com/channel/UC270_DNMKAdm72XxenuuHJQ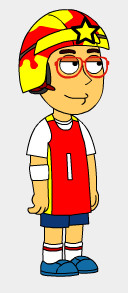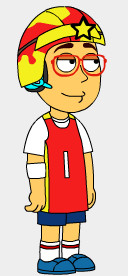 His GoAnimate account: http://goanimate.com/user/01tE5wcbnot0
Born: YouTube: October 26, 2003 GoAnimate: February 28, 2014 Real: October 15, 2003
Death:???
Likes: Good Users, Grounded videos, Good shows, Minecraft, GoAnimate, The Puppet (Sometimes), Getting people suspended, Five Nights at Freddy's, getting people terminated, MLP FiM, Freddy Fazbear's Pizza, etc
Hates: Bad Users , Anime, Manga, TheScootatoo1995, Nutty the Squirel, Josh Davidson, People messing his stuff in this Wikipedia, Toy Bonnie, Mangle, Golden Freddy, The Puppet (Sometimes), Getting suspended, getting grounded, getting terminated, etc
Voice: Microsoft Sam/David/Zack/ Eivl Genius (If don't have Microsoft sam's voice)
Friends: Good Users, VGCP, NON-Baby show characters
Enimies: Bad Users, SAKURADACLAN8, Panty & Stocking Lover 10000, MarioLeopoldSam, Kaworu Sakurada, Anime characters
Next Avatar....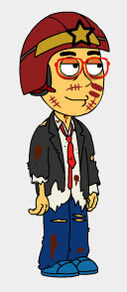 It will start on October 16, 2015. (it kinda looks like a zombie).
Ad blocker interference detected!
Wikia is a free-to-use site that makes money from advertising. We have a modified experience for viewers using ad blockers

Wikia is not accessible if you've made further modifications. Remove the custom ad blocker rule(s) and the page will load as expected.