Mumfie is the main character of Britt Allcroft's Magic Adventures of Mumfie. In ShimmeringNight's videos, he is a good guy, but in Konnichiku's videos, he is a troublemaker.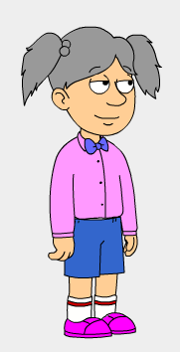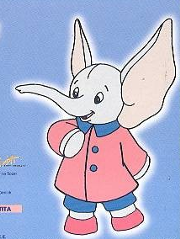 Profile
Name: Mumfie
Birthday: March 23rd, 2007
Age: 9
Gender: Male
Hair color: Grey
Eye color: Black
Species: Elephant (but appears to be human in ShimmeringNight and Konnichiku's videos)
Voice: Kidaroo/Joey (ShimmeringNight's version), Emma (Konnichiku's videos)
Liked: Going on adventures, visiting his friends, singing, dancing, mashed potatoes, mashed banana pancakes, apples, playing outside, reading books
Dislikes: Getting in trouble, nightmares, wearing underwear, getting sick
Ad blocker interference detected!
Wikia is a free-to-use site that makes money from advertising. We have a modified experience for viewers using ad blockers

Wikia is not accessible if you've made further modifications. Remove the custom ad blocker rule(s) and the page will load as expected.