Olie Polie
is a neutral character in the GoAnimate universe, as some users find his show good, while others don't. He is the protagonist of the Playhouse Disney (now Disney Junior) show,
Rolie Polie Olie
.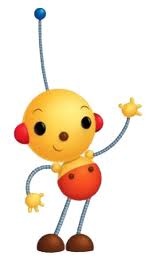 Born September 9th, 2007

Age: 7

Voice: Joey, Kimberly (PB&Jotterinumber1's version)
Best Friend: Billy Bevel (in the show)
Ad blocker interference detected!
Wikia is a free-to-use site that makes money from advertising. We have a modified experience for viewers using ad blockers

Wikia is not accessible if you've made further modifications. Remove the custom ad blocker rule(s) and the page will load as expected.