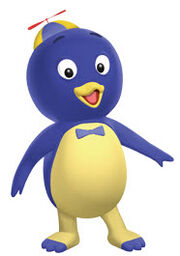 About him
Pablo the Penguin is a character from The Backyardigans.
GoAnimate Life
In the GoAnimate videos, Pablo is first used as a troublemaker in NathanDesignerBoy7's grounded videos. Pablo is a paramount troublemaker who likes everything made by nickelodeon and paramount. He also likes marvel, adult swim, comedy central Cuss Words and some other shows, including Jake And The Never Land Pirates. He likes to cause mischief, including steal, rob, take drugs, swearing, bully people, and much more. He is very rebellious and immaturely considered the worst pre-school character of all time.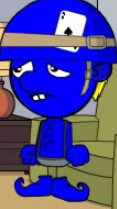 Age: 19
Date of Birth: February 5, 1998
Personality
Pablo's behaviour is some of the worst of any baby show character just as bad or even worse than Dora or Caillou (whom are some of his friends). Pablo was one of the first six troublemakers to get sent to Tina Diesel Detention Center for giving Timothy Brisby poisoned brownies. Pablo has no respect for his family, some of his peers, his teachers, and other people. He once drank a whole bottle of wine (which could make you sick!). Pablo has also had numerous partners. He doesn't feel guilt when he does anything wrong (including harming people).
Family
Pablo's Father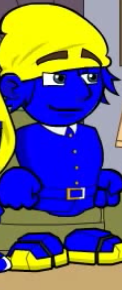 Pablo's father is Victor. He is very strict with Pablo and demands him to do his chores. He has to put up with Pablo's behaviour most of the time
Age: 41
date of birth: November 4 1975
Pablo's Mother
Pablo's mother is Grace. She works as a District Attorney for Go!Animate City. She doesn't deal with Pablo as much as with his father bus she is still strict with him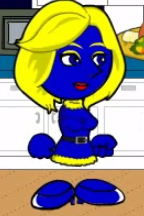 Age: 39
date of birth: 29 July 1968
Barren
See Barren article for more about him