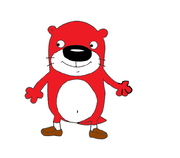 Peanut Otter is a red otter from PB&J Otter. He is one of
Sophie the Otter
's cousins.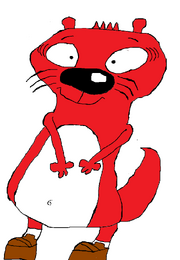 Voice: Eric (Alex Kimble's version and as Swordlord P)/Kimberly (PB&Jotterisnumber1 and KingKool720's version)/Liang (Chinese accent in Ursula lives in Karate with PB&J) 
Date of Birth: June 17th 2007 (age 9)
Swordlord P
Peanut's alter-ego is Swordlord P. He wears a cowboy hat, a black belt, and a star badge. His voice also changes to Eric. He sports a sword called Shibuki and can throw katanas and chakrams besides attacking with Shibuki.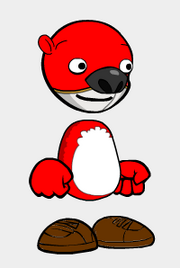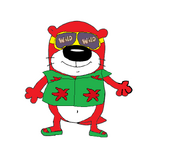 Ad blocker interference detected!
Wikia is a free-to-use site that makes money from advertising. We have a modified experience for viewers using ad blockers

Wikia is not accessible if you've made further modifications. Remove the custom ad blocker rule(s) and the page will load as expected.