"Are You Out of Your Mind?"

This Article lacks an Infobox, you can help the GoAnimate V2 Wiki by adding one.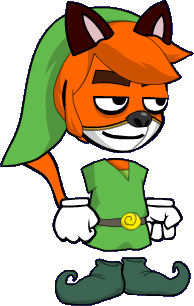 Robin Hood (a.k.a. TheNintendofan1209) is a good character. He grounds bad people and bad users. In CPSkyYesGCNo's video and inspiration, he joins alongside Snap Shot from Skylanders and challenges and grounds Grand Chase characters.
Voice: Paul (in PeterGriffin99Swell's version) L&H Michael, Kidaroo (Angry Voice), TTS Chinese Liang(official version) and TTS Japanese Voice Show(CPSkyYesGCNo's Version, now Liang)
Date of Birth: February 13, 1997
Birth Place: Chicago, Illinois(His mother is born in China, his father is born in Japan)
Likes: Good Users (such as CPSkyYesGCNo, Alex Kimble, Nemo333m, Sophie the Otter and Skyler Hawkins), Alex Kimble, Maid Marian, Nine Inch Nails, Metallica, Slayer, Anthrax, Black Sabbath, South Park, Grounded Videos, Total Drama, RCT3, Most Disney Movies, Snake on a Stick, Non-Baby shows, Skylanders
Neutral: Grand Chase, Johnny Test
Dislikes: Bad Users, GoAnimate, UTUBETROLLPOLICE, Andy Panda, Pooh's Adventures, Fake VHS opening, and grounded videos out of him
Allies: Likes: Good Users, Alex Kimble, Maid Marian, CPSkyYesGCNo, Nemo333m, Snap Shot from Skylanders and Skylanders Heroes
Enemies: Roberto Futurelli, Alejandro and Courtney.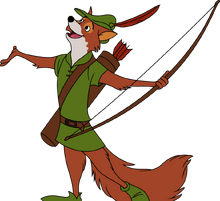 Trivia
He is one of the only good character to like disgusting foods.
He is currently making the longest dead meat video with 140 cards, until he cancelled it.
In some of the videos, he is portrayed as the owner of the Robin Hood Detention Center for Troublemakers.
He started to liked GoAnimate on May 24, 2014, it lasted until August 1, 2015.
He now hates GoAnimate since August 1, 2015.
He started making videos in 2006, and he makes them today.
He have a YouTube Account since 2009
Ad blocker interference detected!
Wikia is a free-to-use site that makes money from advertising. We have a modified experience for viewers using ad blockers

Wikia is not accessible if you've made further modifications. Remove the custom ad blocker rule(s) and the page will load as expected.