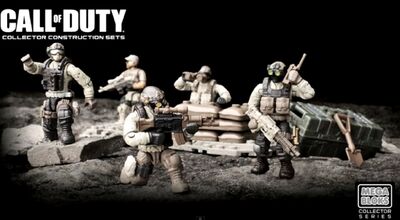 The SandStorm Recon 8 is a allied United States they battle the UTTP,Unhuman Species,Humanoids and the PDAF they were established in 2001 after 9/11 in GoAnimate City.
List of Guns
M16A1 
Colt M1911 (Training)
M16
Valkrine 1911 
LAW
Spaz-12
SMG-192
G12 
G36C
M21 Sniper
P90
R7000
Suppresend Honey Badger
Musket (Training)
P21 Sniper (German Wepon in the mission:Typhoon Hanger)
Sawed off Shotgun
Altirary
732S Javelin truck
Attack Chopper 
Attack Mustang 
Osprey 
P53 mustang
Little Bird Chopper 
Becker Gun (A gift from Germany)
Bofors L/70 (a gift from Sweden)
BTR (a gift from Russia)
Warthog 
Bullet Proof Truck
List of Wars
Uprising of The Green Production army
Battle For Tiwan 
Battle of Mount. Chilland 
9/14/19 Greenland Expediation 
Ad blocker interference detected!
Wikia is a free-to-use site that makes money from advertising. We have a modified experience for viewers using ad blockers

Wikia is not accessible if you've made further modifications. Remove the custom ad blocker rule(s) and the page will load as expected.