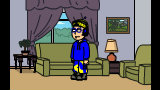 Seth Cardona is a very nice good/normal user.
Age: 11
Joined: August 23rd 2013
Born: September 8th 2005
Likes: Good Users, Battle for Dream Island, Inanimate Insanity, The Object Show, Greeny Phatom, Geo's World, etc.
Dislikes: Bad Users, Gree City, etc.
Friends: Suitcase99swell, Calebcomedian, MS2003Swell and Most Good Users.
Enemies: 64Swell
Ad blocker interference detected!
Wikia is a free-to-use site that makes money from advertising. We have a modified experience for viewers using ad blockers

Wikia is not accessible if you've made further modifications. Remove the custom ad blocker rule(s) and the page will load as expected.