Bodyguards! Protect the page Simon Ghost Riley!

This page is protected by the admins to prevent vandalism.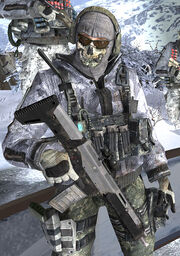 Simon Ghost Riley is a hero and a deceased character in Modern Warfare 2 he was killed by General Shepered with Roach and the both of them were ordered to be burnt.
Info
Born: Decembeer 16th, 1960
Upcoming Death: August 15th 2016 (Age 55)
Killed By: Andy Panda
How he died: By falling off the bridge in the mission "Score"
where the death was: By GoCity Bridge
Army: Task Force 141
Nationally:British
Voiced by-Steven 
GoAnimate Form
---
>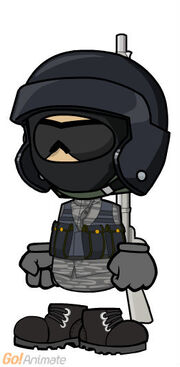 Ad blocker interference detected!
Wikia is a free-to-use site that makes money from advertising. We have a modified experience for viewers using ad blockers

Wikia is not accessible if you've made further modifications. Remove the custom ad blocker rule(s) and the page will load as expected.