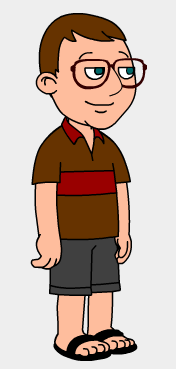 SuperNick38 is an american producer of shows and films such as The Viacom Show and Rob and Bob. The Viacom Show is most popular because it has been featured in Viacom News Articles. Rob and Bob is a live comedy broadcasting on Ustream.
About
SuperNick38 had a former account named "Kehinde Adeosun" which was created on January 15, 2014. But then it got deleted, now he has a new account today. In March 2014, PBS The Movie was released as request from PBS P-head. That is how he became PBS P-head's friend. He saw the video of it's characters, then he made it, on April 7, 2014, he announced that a new series named "The Viacom Show" is coming out April 14, 2014. SpongeBob in Olympia was released 2 days before The Viacom Show came out. Episode 42 was a request from PBS P-head. "OMG IT's THAMES" was The Viacom Show's first requested episode. It is now produced by Wordy.photos and YouTube Originals. Rob and Bob started when SuperNick38 looked up and first heard of Ustream, he watched a video of how to start a web show, then he made a Ustream Account and started Rob and Bob.
Ad blocker interference detected!
Wikia is a free-to-use site that makes money from advertising. We have a modified experience for viewers using ad blockers

Wikia is not accessible if you've made further modifications. Remove the custom ad blocker rule(s) and the page will load as expected.