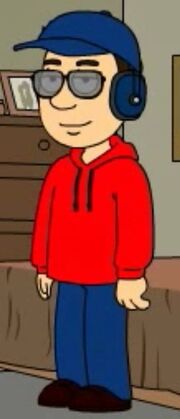 The Leilah Delattre
is both a GoAnimator and YouTuber. Between 2012 and 2014, he had been a very bad user. He has since apologised for his bad behaviour, and has been one of the Good Users since 2014.
As listed below, he is currently voiced by Diesel, but he was originally voiced by Dave. From November 2014-August 2015, The Leilah Delattre is voiced by Joey, by august 2015, his voice is eric.

Voice: Dave (April 12th-August 15th, 2014) Diesel (August 16th-November 1st, 2014) Joey (November 2nd, 2014-August 14th, 2015) Eric (August 14th, 2015-)
Ad blocker interference detected!
Wikia is a free-to-use site that makes money from advertising. We have a modified experience for viewers using ad blockers

Wikia is not accessible if you've made further modifications. Remove the custom ad blocker rule(s) and the page will load as expected.