"Are You Out of Your Mind?"

This Article lacks an Infobox, you can help the GoAnimate V2 Wiki by adding one.
Thomas the tank engine is the main protagonist of the series of children's books/TV shows of the same name (including friends). He is very helpful and likes to have fun with others, him and his friends are humanoid versions of the train people treasured as children in the GoAnimate world.
Ccateni (a popular GoAnimator who others call a good user) and KingKool720 are the only users (so far) of their kind to like Thomas (whereas others on the contrary, might hate that train).

Even Green ProDuctions Loves This Show!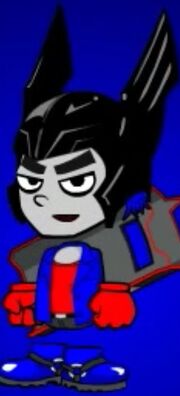 Age as a human: 13
Voice: Brian, Paul, Kidaroo
Date of Birth as a human: March 31st, 2002
Ad blocker interference detected!
Wikia is a free-to-use site that makes money from advertising. We have a modified experience for viewers using ad blockers

Wikia is not accessible if you've made further modifications. Remove the custom ad blocker rule(s) and the page will load as expected.