Twilight Network

Twilight Network logo (2014-present)

Type

Broadcast television network

Country

United States

Availability

International

Founded

1997; 18 years ago
by GoAnimate Media Group

Slogan

Can't get enough

Owner

GoAnimate Media Group

Picture format

1080i
(2009-present | HDTV)
480i
(1998-2009 | SDTV)

Launch date

January 1, 1998
Twilight Network
is a 24-hour cable network that broadcasts cartoons and some GoAnimate shows all day.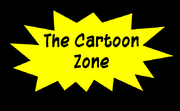 It also broadcasts sports and news. Its slogan is
"Can't get enough!"
Preschool Playground
Sofia the First
Franny's Feet
Doc McStuffins
Super Why!
Peppa Pig
Sylvanian Families
Dino Babies
The Adventures of Dudley the Dragon
Cartoon Station
SpongeBob SquarePants
Popples
The Adventures of Blinky Bill
Teenage Mutant Ninja Turtles (1987 series)
Foster's Home for Imaginary Friends
Total Drama franchise
The Adventures of Teddy Ruxpin
Mickey Mouse (2013 series)
Catscratch
The Replacements
Batman: The Animated Series
Rugrats
Recess
Heathcliff and the Catillac Cats 
Pound Puppies (1986 series)
Upcoming
Muppet Babies (Premieres May 2015)
Girls Club
My Little Pony: Friendship is Magic
The Care Bears (1985-1988)
GoAnimate Shows a Go-Go
Brian Gets Grounded
Caillou Gets Grounded
GoAnimate: Family Game Night
The Kimberly and Bodyguard Show
Movie Madness
The Spongebob SquarePants Movie
Oggy and the Cockroaches: The Movie
My Little Pony: Equestria Girls (as part of the Girls Club block)
Turtles Forever
Pokemon: The First Movie
Pokemon: The Movie 2000 - The Power of One
Pokemon 4ever
GoAnimate: The Movie
Sophie the Otter & Friends' Journeys Series
Ad blocker interference detected!
Wikia is a free-to-use site that makes money from advertising. We have a modified experience for viewers using ad blockers

Wikia is not accessible if you've made further modifications. Remove the custom ad blocker rule(s) and the page will load as expected.